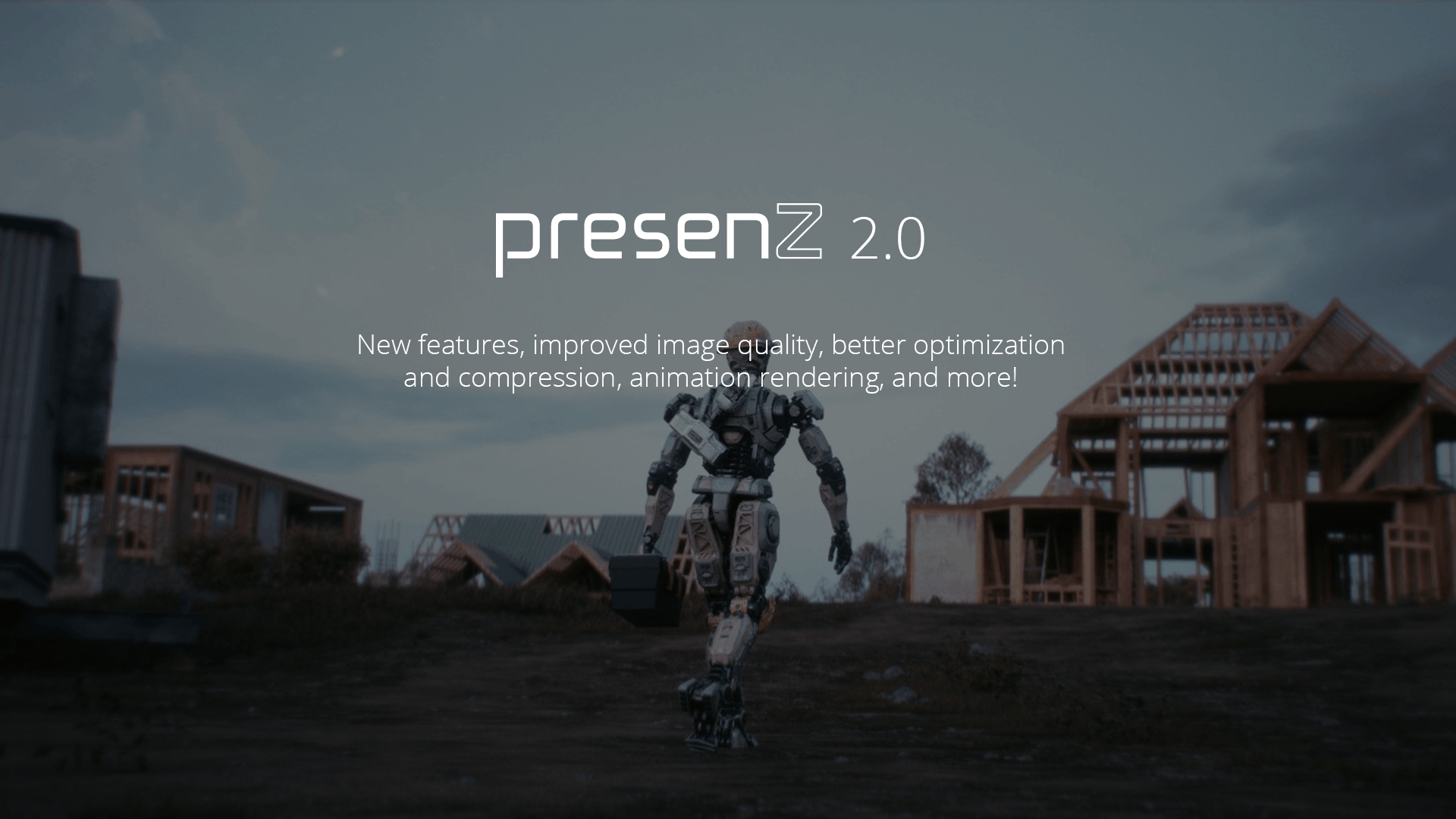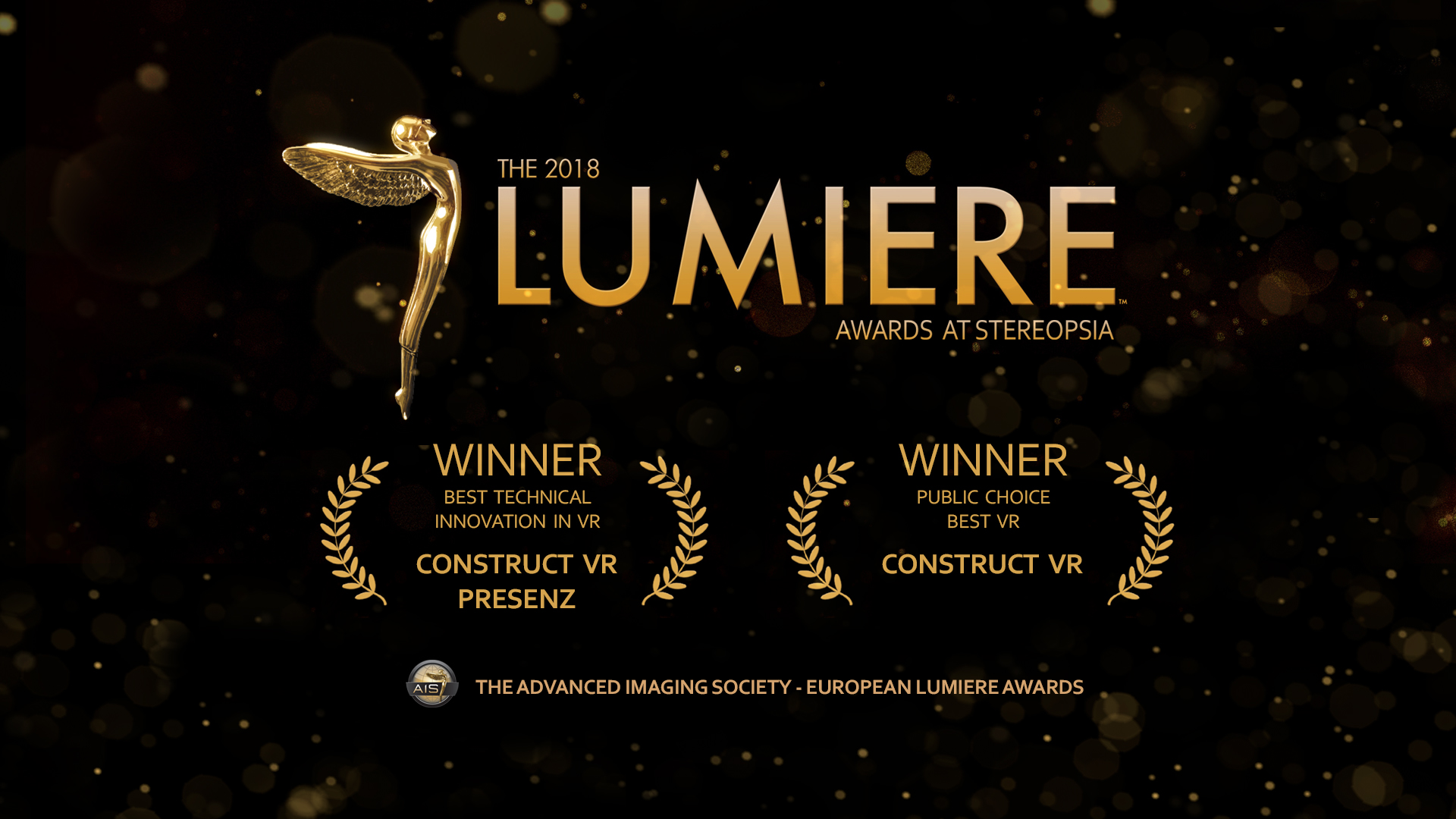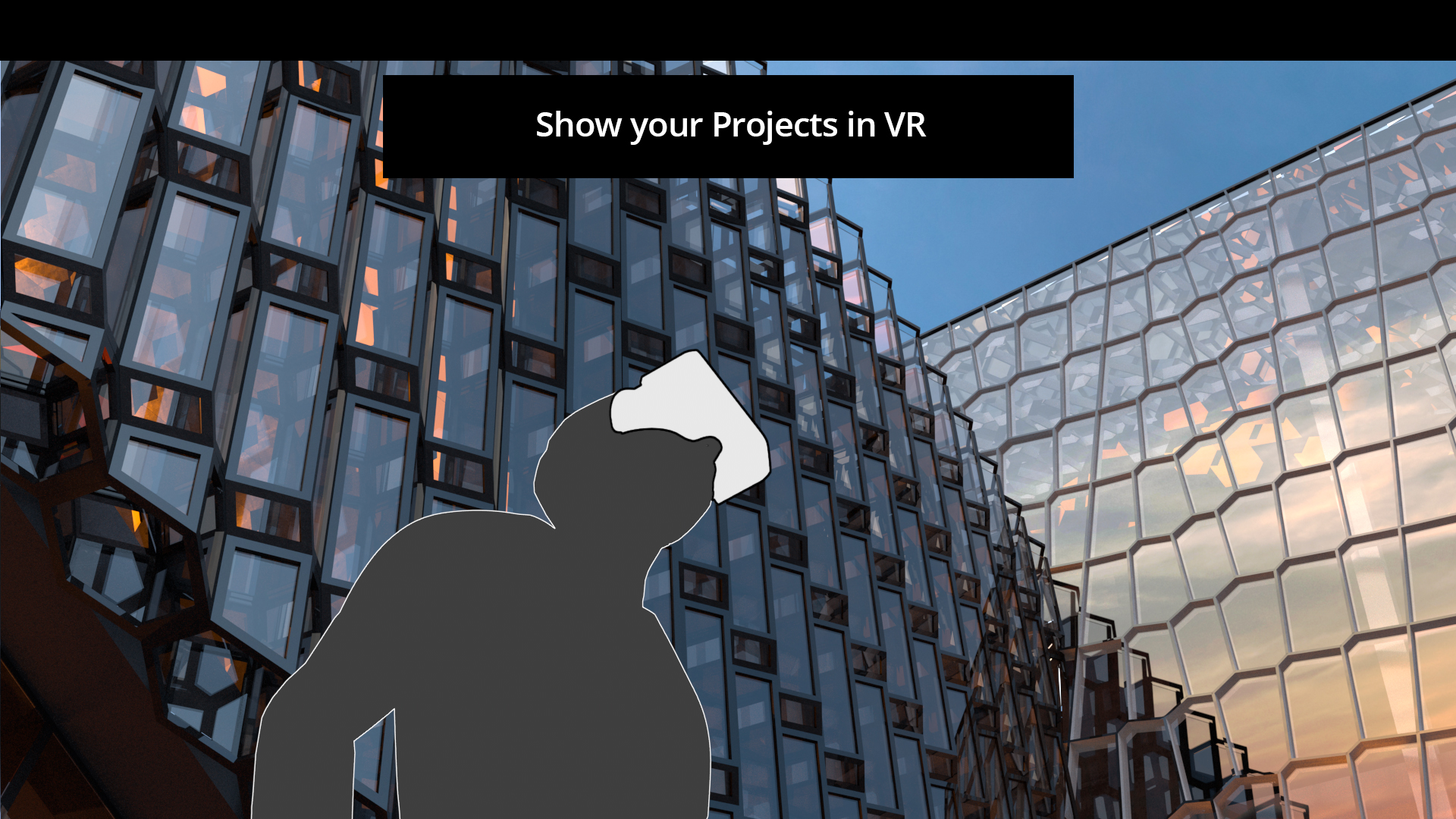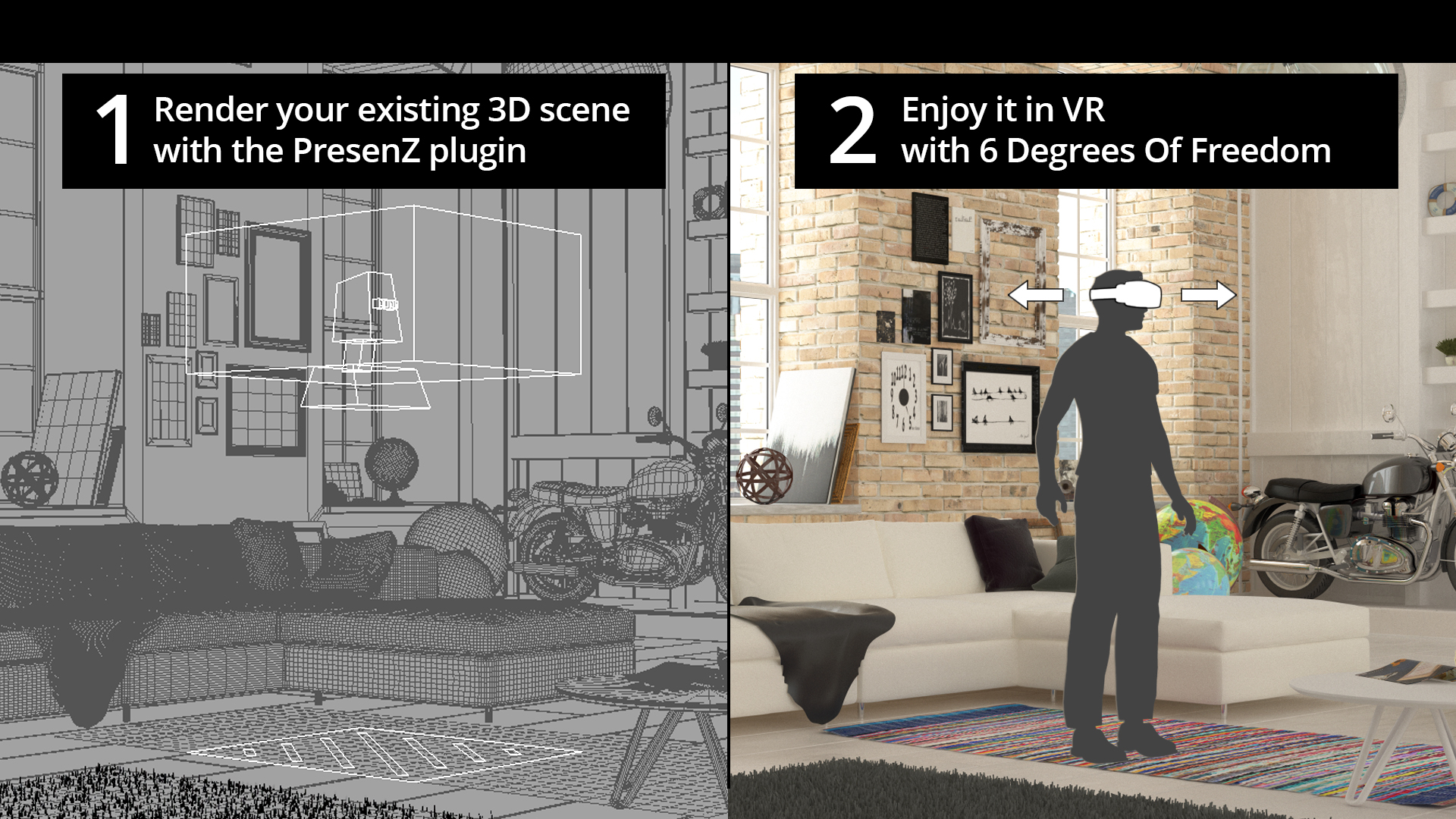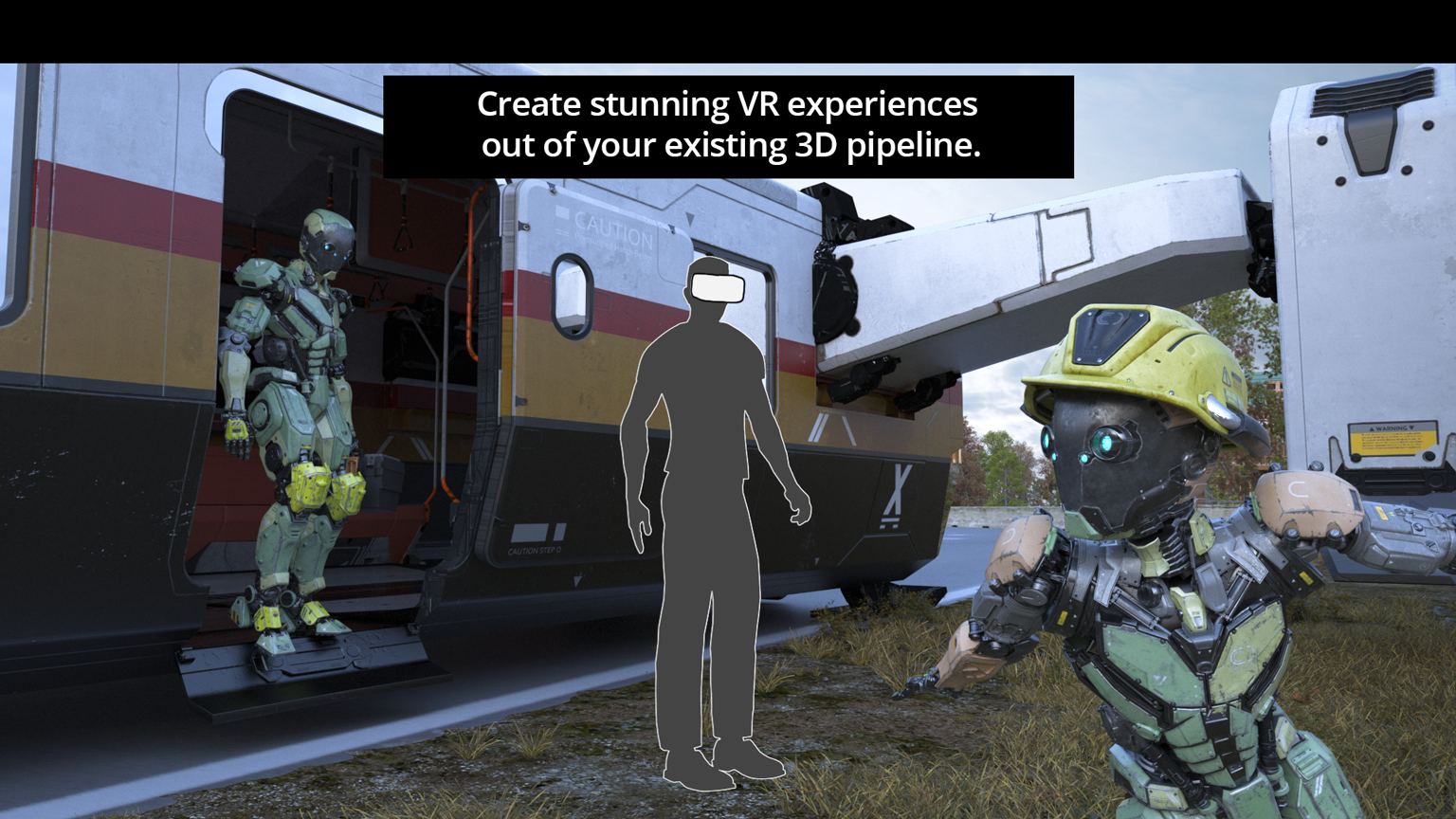 Available for V-Ray 3ds Max
Render the most complex scenes & highest quality assets in Virtual Reality
About PresenZ
Use the PresenZ VR software to bring your 3D work to VR in a few clicks.
The PresenZ VR technology brings you closer to your 3D work than ever before without having to leave the comfort of your pre-rendered 3D pipeline like 3Ds Max, Maya, V-ray, Arnold. By simply rendering with the PresenZ plugin you can create your own virtual reality images with 6 degrees of freedom from already existing assets.
Whether it is for architectural images, promotional videos, or a feature length motion picture, our VR technology enables content creators to create immersive experiences.