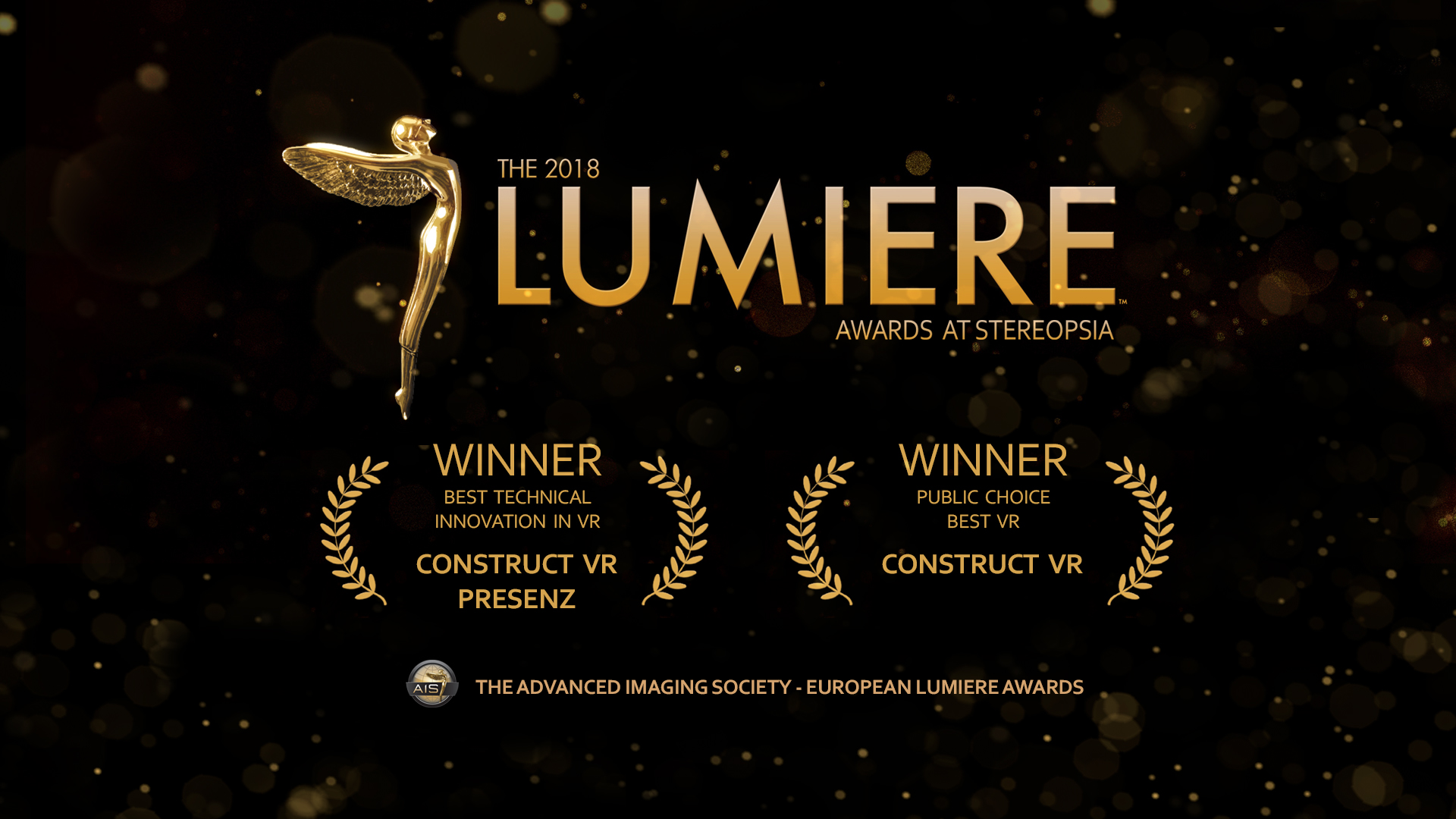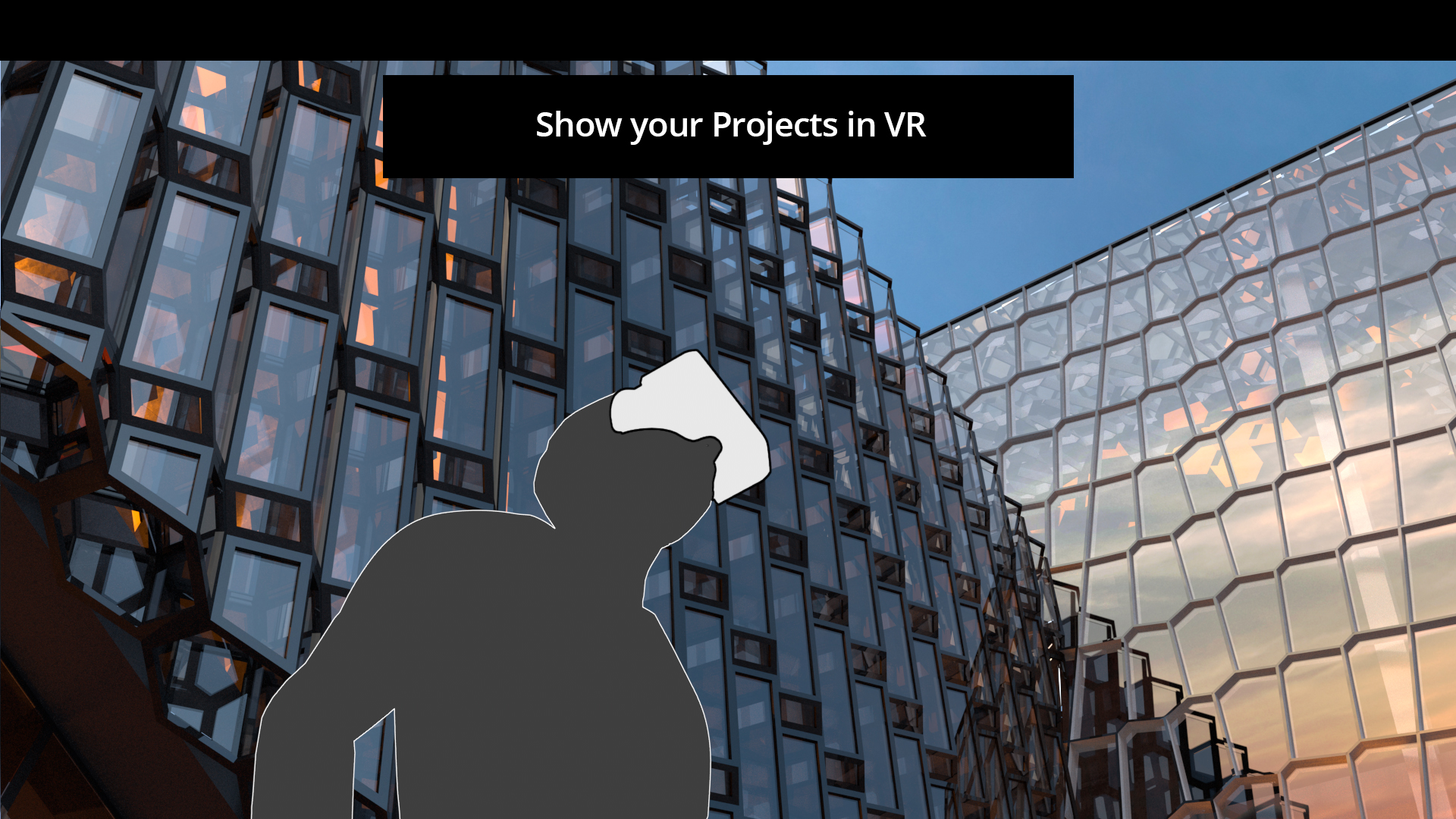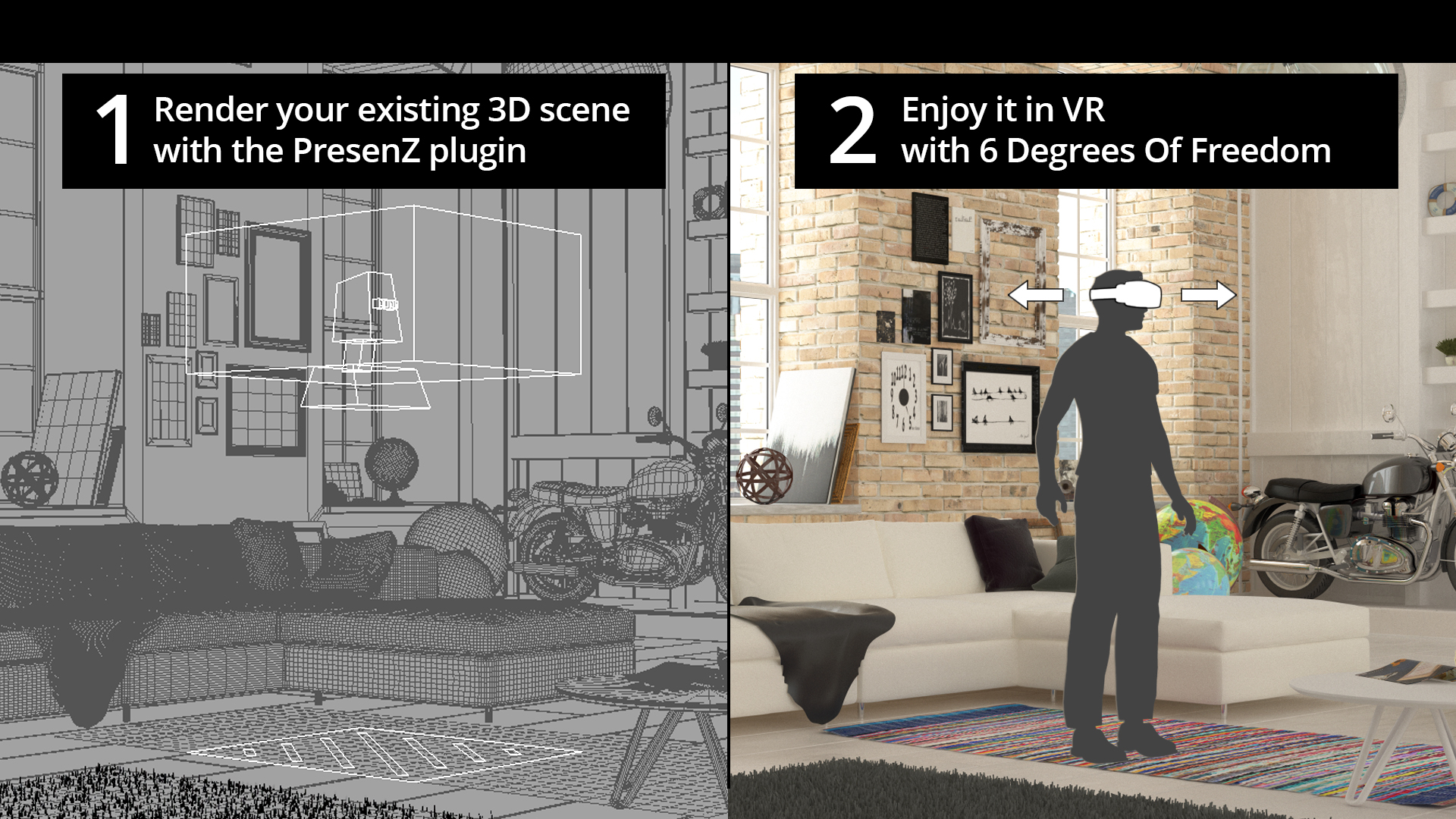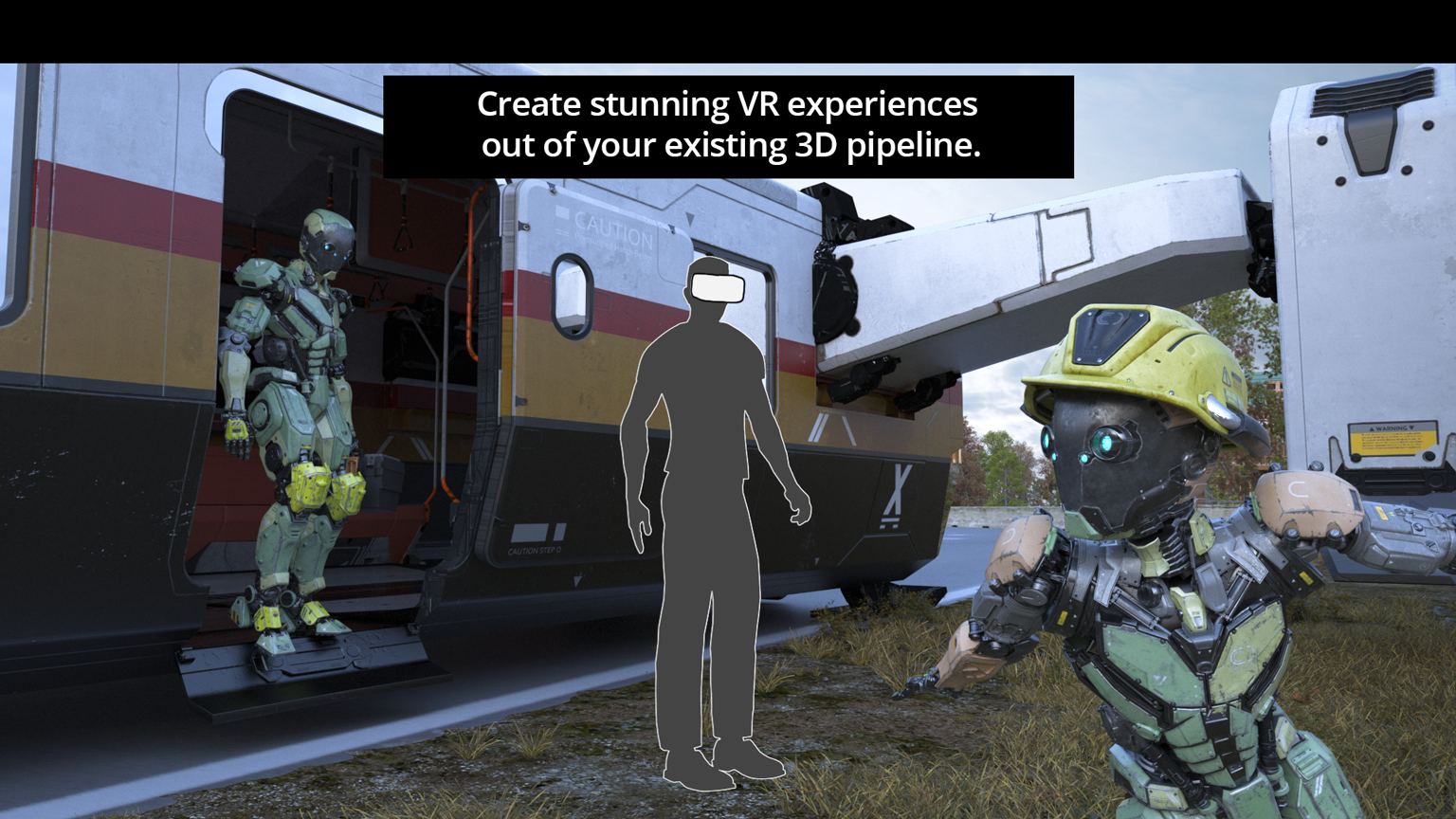 Available for V-Ray 3ds Max
Render the most complex scenes & highest quality assets in Virtual Reality
About PresenZ
Bring your 3D work to VR in a few clicks.
PresenZ is a volumetric movie format that allows 6 degrees of freedom in precomputed images.
With PresenZ, the viewer is able to move inside the image, get closer to objects or characters, and even look behind them. Feeling like they are really there.
PresenZ can achieve the same visual fidelity audiences are used to from high-end previsualisation, feature length motion pictures or pre-rendered animations.
PresenZ provides a dedicated set of tools based on existing visual effects and 3D pipelines:
The Authoring tools allow you to create volumetric images in the PresenZ format. It comprises the UI for your 3D authoring package and the PresenZ plugin for your Render Engine.
The Dashboard/Viewer allows you to visualize your PresenZ Volumetric Images. The Viewer requires windows 10 ( DirectX 12 ), and is currently only compatible with Nvidia VR ready graphic cards.
High fidelity assets created for standard movies or design visualizations can easily be recycled. Simply put our PresenZ camera in your scene instead of the standard camera.
Introduction to PresenZ
Discover in 2 minutes what Presenz is.
FX Guide Interview
10 minutes to get a better understanding of how PresenZ works.
PresenZ Room Scale
Demo of PresenZ with room scale 6 degrees of freedom on the Vive.
PresenZ Use Cases
Don't compromise, keep your visual quality standards in VR.
Pricing
Contact
Please tell us about you and your PresenZ Projects...